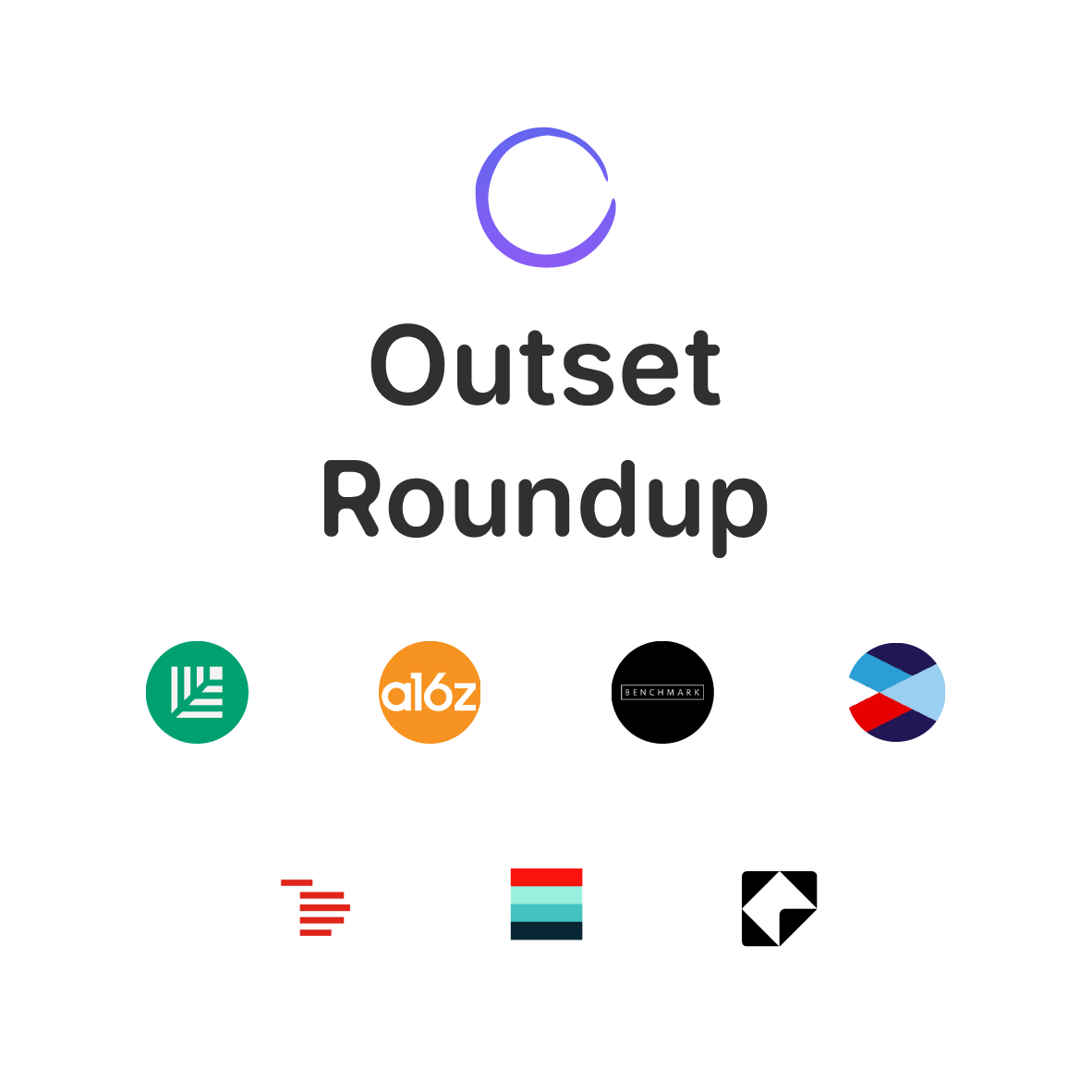 At Outset, we track some of the most exciting Seed and Series A rounds announced each week. Today, we're starting to open source that compilation in the form of a weekly wrap up.
We're also specifically highlighting the open roles at each company, in order to support those looking to join the next Stripe or Airbnb 🚀
This is our first edition and we're still experimenting, so feedback is very welcome!
Companies featured this week: Skiff, Hadrian, Effectiv, Flock Homes, Cloaked, Tomo, RenewaFi, Season Health, Antimatter.
Wishing you a great weekend! - Ali, Kanjun, and Josh
---
Skiff is a web app that has much of the same document-writing and sharing capabilities as Google Docs but is built on a foundation of end-to-end encryption, so Skiff does not have access to users' documents like Google does. The startup already has more than 20,000 people using its platform, leaps ahead of the 8,000 waitlisted users it had when we first spoke to the company last May.
💼 Open Roles: Backend Software Engineer, Product Designer, Product Engineer, PM, Security Engineer, Senior Infrastructure Engineer (SF / Remote)
If the eight person team behind the new startup Hadrian has their way, they'll have transformed the manufacturing industry within the next decade. At least, that's the goal for the new San Francisco-based startup, founded only last year, which has set its sights on building out a new model for advanced manufacturing to enable the satellite, space ship, and advanced energy technology companies to build the future they envision better and faster.
💼 Open Roles: Software Engineer (various), Data Scientist, Head of Engineering – Flow, Lead Product Designer, Data Engineer, Senior Robotics Engineer, Software Engineering Manager, PM & more (Los Angeles, CA / SF)
Effectiv's founding team were all early team members at Simility, an enterprise fraud prevention company that was acquired by PayPal in 2018... The team, with over four decades of combined experience building fraud and risk mitigation systems, started working on Effectiv after they realized that technologies they have been building so far were often out of reach to smaller financial institutions.
💼 Open Roles: Senior Frontend Engineer (React JS), Product or UX/UI Designer, QA Engineer – Automation (Remote)
Historically, only institutions have been able to be part of REITs (real estate investment trust), which are made up of companies that own or finance income-producing real estate across a range of property sectors. A startup called Flock Homes wants to give landlords a similar ability to own shares of a portfolio that is made up of multiple properties, and it's just raised a $26 million Series A funding round toward that effort.
💼 Open Roles: Chief of Staff, Software Engineer (Full Stack), Head of Capital Markets/Strategic Finance, Product Marketing Leader (Various / Remote)
Cloaked allows privacy-conscious individuals to create unique identifiers. The service, available as an app and a browser extension, creates "cloaked" identities — such as emails, phone numbers, passwords and credit card numbers — that can be unique to any given online service. Cloaked operates like a password manager, but rather than saving a user's passwords, the platform creates and replaces personal information with "cloaked" data.
💼 Open Roles: Software Engineer (front end, senior back end), Senior Product Security Engineer, Senior Visual Designer (Boston, MA / Remote)
Tomo, a startup founded by former Zillow execs that aims to speed up the mortgage approval process... aims to be a "PayPal for the mortgage industry," offering both underwritten pre-approvals and verified pre-approvals, which do not require a "hard credit inquiry" and can be completed in three hours.
💼 Open Roles: Software Engineer (various), Senior PM, Senior Product Designer, Director of Strategy & Ops, Head of Talent Acquisition (Various)
RenewaFi took a page from fintech's playbook and moved the market for renewables online. Instead of paying fees and working with outside firms to secure a PPA, RenewaFi lets buyers submit projects for bids from sellers and select which proposal best suits their needs. RenewaFi takes a success fee from each completed PPA that Yaffe says is minimal compared to other firms' fees.
💼 Open Roles: Software Engineer (full stack, front end), Head of Marketing & Comms (NYC / Remote)
Season, which launched earlier this year, works with health systems to connect patients with foods that will improve their condition. Right now, it facilitates meal delivery for people with diabetes and chronic kidney disease… Ultimately, the company wants its service to be covered by health insurance providers, who would provide a reliable source of revenue.
💼 Open Roles: Director – Strategic Partnerships, Software Engineer (senior full stack, senior frontend), Full-Stack Data Scientist, Data Analyst, Lead PM (patient experience, clinical experience) & more (Austin, TX / Hybrid)
With SaaS becoming the standard for most business software, the security demands on SaaS companies are constantly increasing... Antimatter, which is coming out of stealth today and launching its service into private beta, offers a different kind of solution to these problems. It provides SaaS companies with the cryptographic infrastructure that can provably guarantee that a service meets their residency, governance and tenancy requirements, using secure enclaves that keeps data encrypted in transit, at rest and during execution.
💼 Open Roles: Senior Systems Engineer, Senior Staff Engineer, Operations Manager, Lead Recruiter (SF / Remote)