October 4, 2022 ‧ VCs that deploy $500K+ checks into pre-seed rounds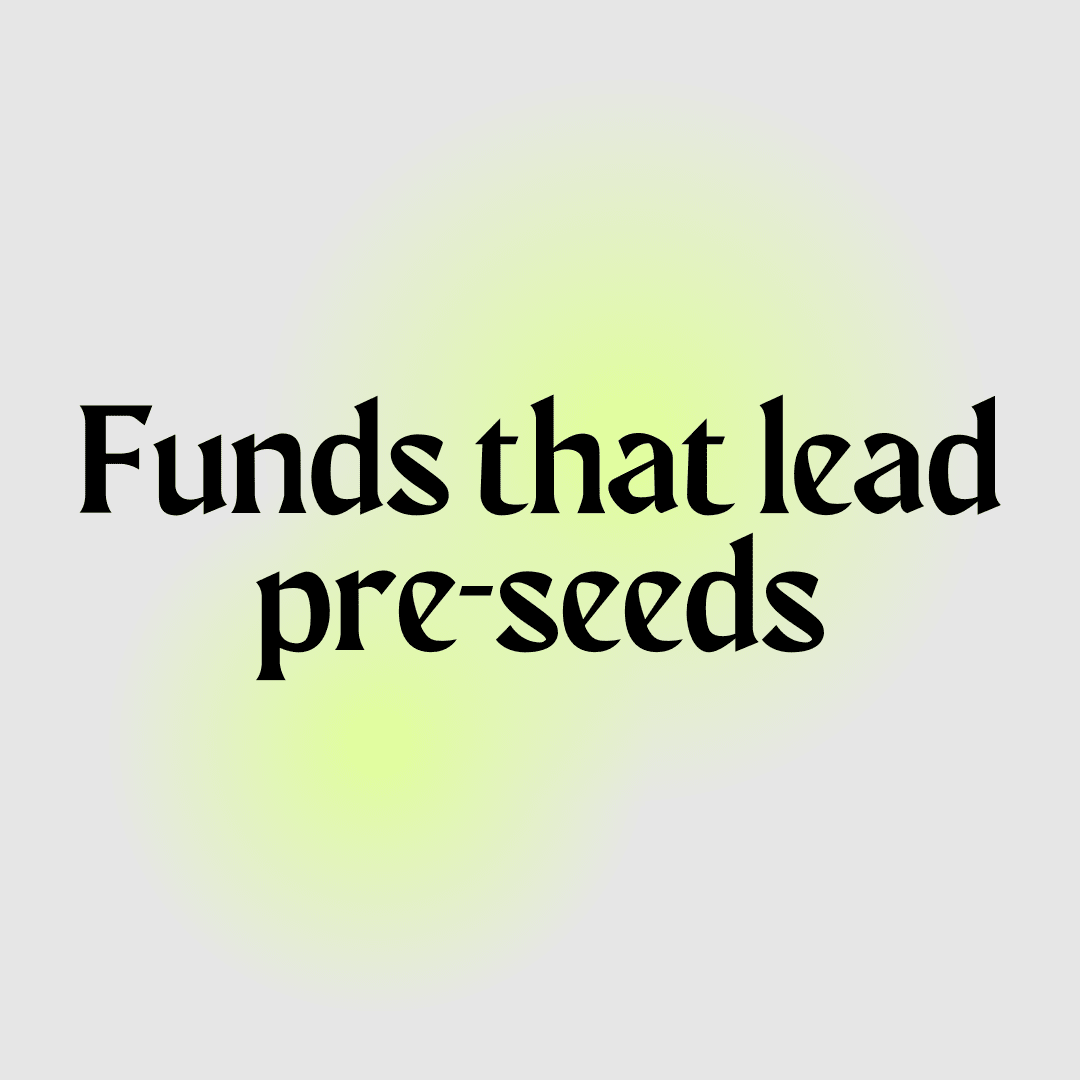 As "pre-seed" rounds become larger and more common, many now require a "lead" — an investor that will put in the largest check (usually at least 50% of the round).
For many founders, the faster you can find a lead, the faster you can get back to building, as many angels and smaller funds won't commit until there's a lead in place.
🚨 That's why we put together a list of 4 dozen funds that consistently lead the pre-seed rounds 🚨
Full Airtable below. If we missed anyone, please get in touch to let us know.